Crafts Technology Wins the Daily Herald Business Ledger's C-Suite Award
Every year the Daily Herald solicits applications from all local businesses outside of Chicago to participate in the "Daily Herald Business Ledger's C-Suite of the Year Award".
The mission of the C-Suite Awards is to honor suburban executives who contribute to the success of the region's economic growth and stability. Consideration is given to the C-Suite's contributions to their company/organization's overall growth, commitment to good ethics, and involvement in the community. Candidates must work for a business or organization with a presence in the suburban Chicago region.
The mission at Crafts Technology is to foster synergies between engineering, manufacturing, and material science to produce solutions that significantly enhance the overall performance & productivity of industrial equipment at the OEM and End-User level. This new culture of innovation is showing positive returns. Crafts has filed several patents, doubled its sales in the last five years, and best of all, everyone in the company has benefited.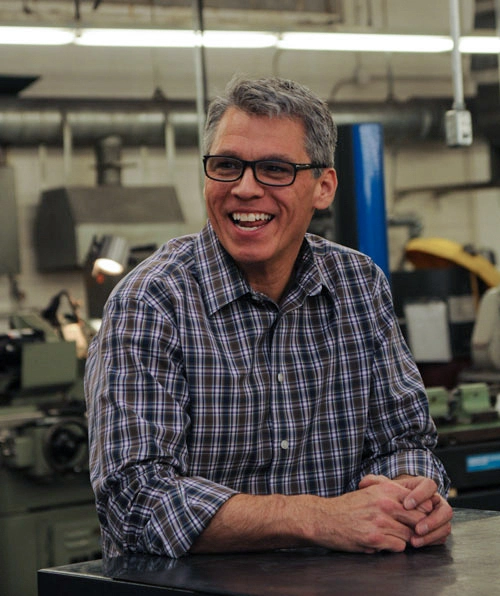 Crafts is partnering with firms to help other companies be successful as demonstrated in their latest webinar, "Shifting thinking to respond to needs of the COVID-19 Pandemic" partnering with Enclave for Entrepreneurs. In addition, Crafts has been instrumental in helping the COVID-19 fight, the Crafts Technology team stepped up to produce critical tungsten carbide tooling in order for a Tier 1 Supplier to support a medical diagnostic OEM in significantly increasing the quantity of COVID-19 test kits available.
According to Andy Zielonka, Manager of Sales & Operations for the Daily Herald, "The mission statement provides a guideline to the criteria that we review in the selection process. The submission materials provided by the nominator and the nominee are reviewed by the staff of the Business Ledger. Ultimately, honorees are selected based on the strength of the materials provided that support our mission statement".
Based on the submission by Crafts Technology, it is our honor to advise you that the president of Crafts Technology, Jeff Taylor, has been selected as a 2020 Honoree of the Daily Herald Business Ledger's C-Suite of the Year Awards. He will be honored with eighteen other local executives in the C-Suite Awards hosted by the Daily Herald Business Ledger and sponsored by Republic Bank of Chicago. The awards will be presented at a virtual reception webcast held on Thursday, July 23 at 4 p.m. Guests can register for free at DHBusinessLedger.com. The honorees will also be profiled in the August 17 issue of the Business Ledger.
Crafts Technology, Inc. manufactures machinery and components. The Company offers rings, core pins, fluid dispensing components, tungsten carbide, advanced ceramics, and precision knives. Crafts Technology conducts its business in the State of Illinois.

https://craftstech.net/wp-content/uploads/2020/07/CSuite_2020_logo-002-1.webp
617
1351
Jeffrey Roberts
https://craftstech.net/wp-content/uploads/2022/03/CraftsLogo.webp
Jeffrey Roberts
2020-07-15 10:12:25
2022-03-08 14:22:46
Crafts Technology Wins the Daily Herald Business Ledger's C-Suite Award