Crafts Technology Provides Critical Tooling In COVID-19 Test Kit Production
Crafts Technology, experts in designing and producing components from superhard materials for industrial equipment, is supporting the fight against COVID-19 by rush-producing CraftAlloy™ tungsten carbide core pin tooling to be used in the injection molding machines that manufacture vials for COVID-19 testing. This core pin tooling, being used in a re-tooled machine, will help the molder significantly increase the production of the vials.
Tungsten carbide is an extremely strong and dense material utilized for precision core pins used in injection molding systems. When creating core pins for medical applications, CraftAlloy™ tungsten carbide is the material of choice as it allows for intricate and complex forms with a tolerance of only 50 millionths of an inch. With the importance of the COVID-19 testing, medical products manufacturers that produce diagnostic items have sought to utilize CraftAlloy™ tungsten carbide core pin tooling because of its high rigidity, precision, and superior cycle time features.
In support of Tier 1 supplier Prestige Mold, the producer of the high precision injection mold tooling systems that will be used by medical diagnostic company Hologic, Crafts Technology was brought in to quickly and effectively produce the needed core pins in the shortest time frame possible. As one of only a few commercial providers in the world of tungsten carbide core pins, typical leads times run from nine to twelve weeks. Through planning by their skilled machinists and coordination across the entire company, Crafts Technology was able to produce these core pins in only three weeks.
"Never before in our lifetime have we had the opportunity to assist medical tooling and medical diagnostics companies that are at the apex of a solution more than today," said Jeff Taylor, President, and CEO. "Tooling typically has a long lead time, in some cases, up to 12 weeks. Once we knew the gravity of our core pins supporting Prestige Mold and Hologic with the development of COVID-19 test kits, we said that we would drop everything to produce these in four weeks – and we ended up doing it in three weeks. I'm extremely proud of our team's dedication to this project, taking what seemed to be impossible and making it a reality."
Upon completion of the core pins, the parts were disinfected and securely packaged to prevent any damage. Due to the urgency, the cores were driven from Elk Grove Village, IL, to Prestige Mold's location in Rancho Cucamonga, CA, to eliminate the possibility of the parts being lost or delayed.
Crafts Technology continues its dedication to supporting all medical product manufacturers and their Tier 1 suppliers in the fight against COVID-19. For projects requiring tungsten carbide cores, inserts, injectors, and other injection mold tooling, Crafts Technology will continue its commitment to expedite core pin production with a four-to-five week turnaround goal instead of the typical nine to twelve weeks.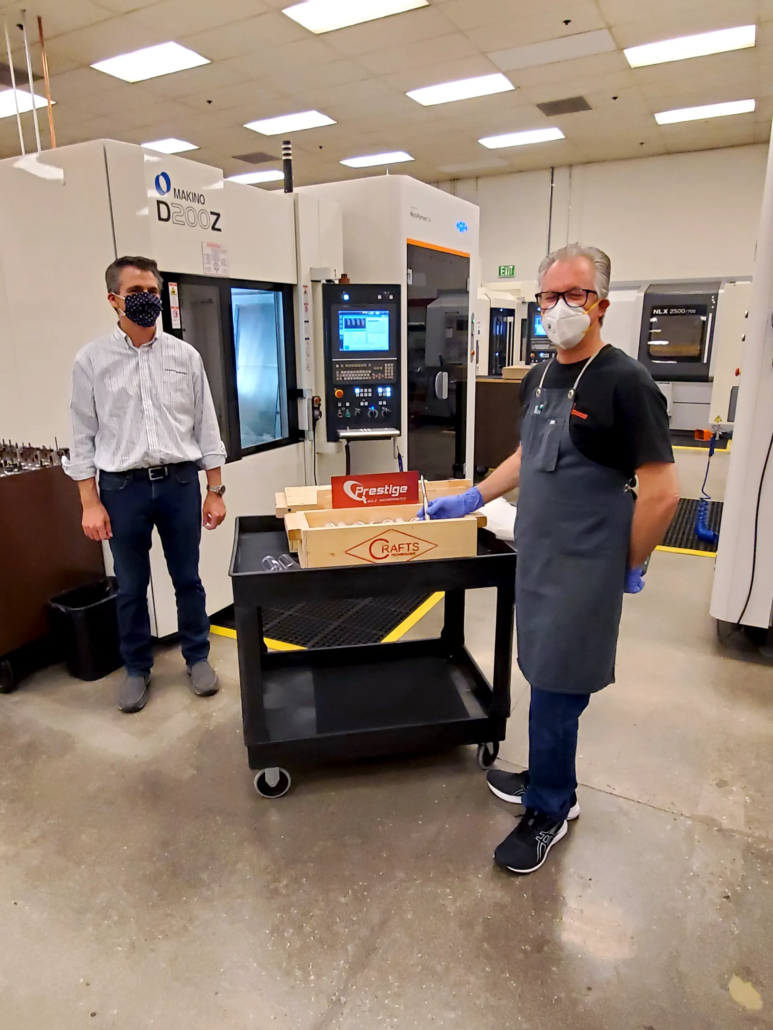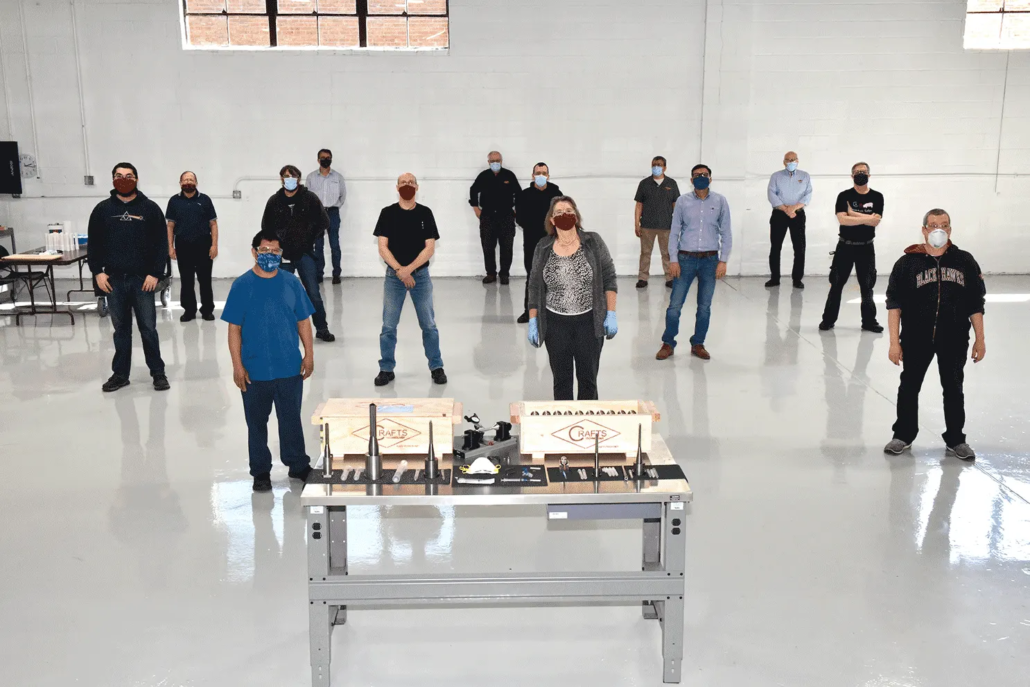 ---
About Crafts Technology
With over one hundred and twenty-seven years of experience, Crafts Technology is the leader in delivering customized solutions produced from superhard materials for the most demanding applications. They combine product-specific expertise with advanced technology to produce parts that range from micro-scaled components and sub-assemblies to modular countersink drilling systems to co-patented automated fiber placement [AFP] blades. As an employee-owned company, Crafts Technology uses their Culture of Ownership, Materials Science, State of the Art Manufacturing and Engineering with Innovation to provide companies such as Nordson, PG&E and Boeing with enhanced performance and productivity.
About Prestige Mold and Hologic
Prestige Mold is a Tier 1 supplier of high precision injection mold tooling based in Rancho Cucamonga, California. Hologic, a molecular diagnostic company with locations around the world, is using their technology to create critical medical diagnostic systems/test kits for COVID-19.
https://craftstech.net/wp-content/uploads/2020/04/Crafts-Technology-Tungsten-Carbide-Core-Pins.webp
933
1400
Jeffrey Roberts
https://craftstech.net/wp-content/uploads/2022/03/CraftsLogo.webp
Jeffrey Roberts
2020-04-21 20:20:26
2022-03-10 14:10:37
Crafts Technology Provides Critical Tooling In COVID-19 Test Kit Production