Crafts Technology Supports Elk Grove Village Students in Their Career Development
Crafts Technology Supports Elk Grove Village Students in Their Career Development

Earlier this month we had the pleasure of hosting a few dozen students from Elk Grove Village High School, as part of their Sophomore Leadership Cohort (SLC) program.
(Please note, this event was held in early March before shelter in place order was issued by the state of Illinois)
Jim Arey, a teacher and community resource coordinator for the Sophomore Leadership Cohort, explained that SLC uses an interdisciplinary approach to education that combines a rigorous, relevant curriculum with project-based learning, service opportunities, and career exploration. One of the goals of the program is to help students explore career options by visiting local businesses like Crafts Technology.
Our own Jeff Taylor (President & CEO) and Joe Abbate (Technical Sales Manager) were delighted to conduct a tour, talk about their personal experiences in manufacturing, and share a day in the life of working at a private sector company that produces hard material wear parts. The students were extremely attentive and asked thought-provoking questions related to the challenges and opportunities associated with owning your own business.
One of the highlights for the students was watching the machines in operation. Several people were surprised at the amount of detail involved in the manufacturing process, how many diverse industries Crafts Technology serves, and how the products we make impact people's lives.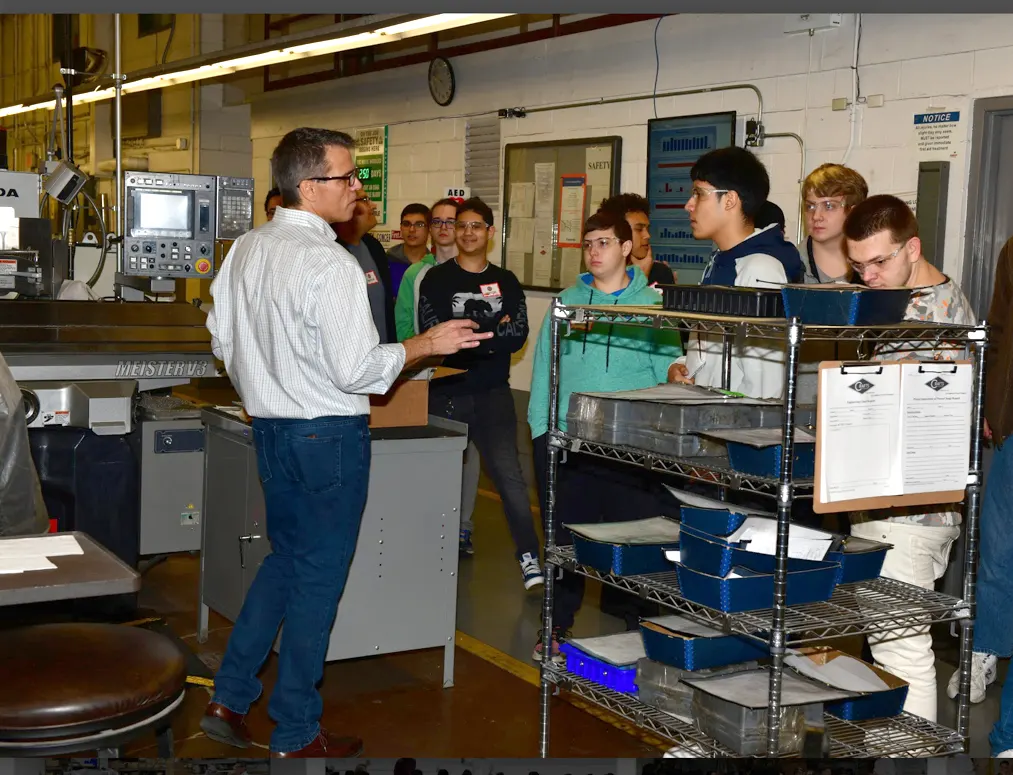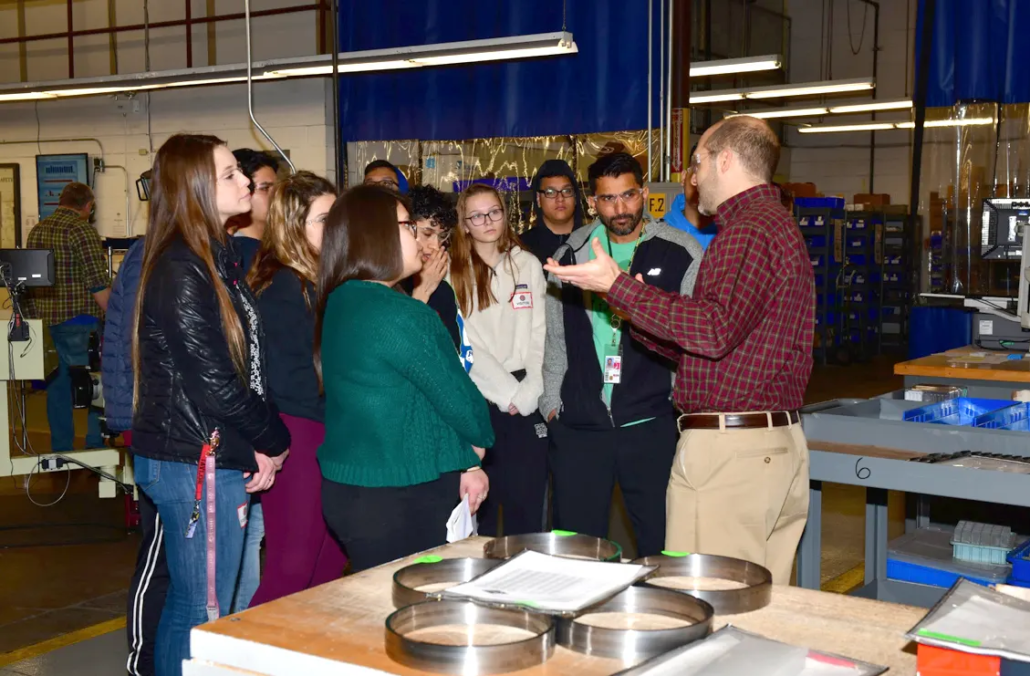 The student visit was purposefully informal to encourage engagement and open dialogue. When polled the students accurately estimated many different business expenses like rent, utilities, equipment, payroll. It's obvious that the SLC program is providing a valuable learning experience and preparing students for the real world.
In the end, it might be difficult to determine who enjoyed the day more, the Elk Grove Village sophomores or the Crafts Technology team who were lucky enough to showcase our manufacturing facility and share our culture of ownership.
Learn More About Crafts Technology Careers
---
Crafts Technology, Inc. manufactures machinery and components. The Company offers rings, core pins, fluid dispensing components, tungsten carbide, advanced ceramics, and precision knives. Crafts Technology conducts its business in the State of Illinois.
https://craftstech.net/wp-content/uploads/2020/12/Header-1.webp
542
1428
Jeffrey Roberts
https://craftstech.net/wp-content/uploads/2022/03/CraftsLogo.webp
Jeffrey Roberts
2020-03-27 08:00:00
2022-03-10 14:13:22
Crafts Technology Supports Elk Grove Village Students in Their Career Development